Facebook Marketing Training Course
1 Day Facebook Marketing Training Course at $298 (SkillsFuture Approved) 
SkillsFuture Covers 100% of Course Fees (Self Sponsored)
What is Facebook reTargeting?
How to produce leads and sales from Facebook Ads?
What is the ultimate aim for advertising on Facebook?
How to build a fan base?
How to write compelling Facebook Ads?
Tips & strategies to acquire Facebook followers.
What is CPC, CPM and CTR?
How Facebook Ad is different from Google AdWords?
Is Facebook suitable for my business?
How to identify target audience?
How to setup Facebook Ads?
How to effectively run Facebook Ads that gets you the optimal result with the least amount of money spent?
What other options do you have to appeal to your Facebook followers other than interesting descriptions?
How to engage followers to give likes, shares and comments?
How to create viral traffic?
How to avoid Facebook Stupidity Tax?
What is hyper targeting?
Note: Do bring your laptop / notebook / macbook for this course as you will get to practice step-by-step as the lesson progresses. We will be providing you with wireless connection or you can choose to bring along your wireless connection.
International Plaza – Beside Tanjong Pagar MRT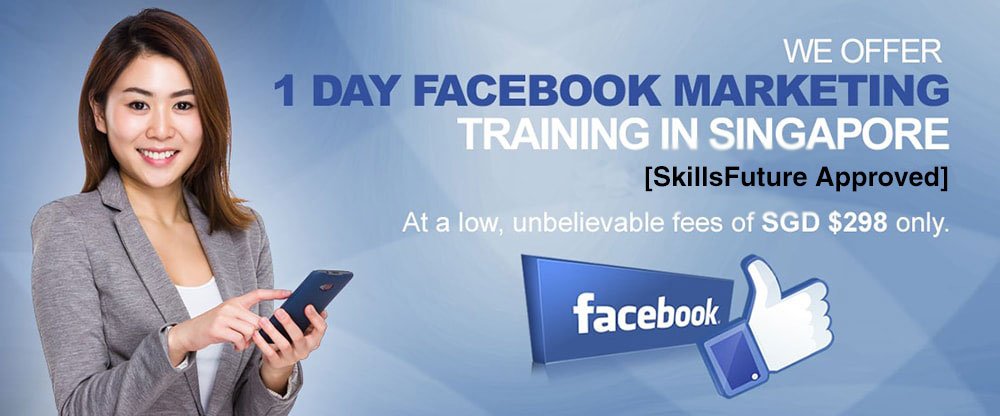 Why Facebook Marketing?
Facebook is the online social media tool that is capable of reaching out to others easily. It is the communication channel that is able to gain information, news, trends for engagement effortlessly.
Facebook also provides intensive advanced technology that allows the creation of Group, Invitation, Messaging, Entertainment and a Facebook Page (Fan Page) to target respective audience.
To sum it all up, Facebook is one of the strongest social media marketing tools that is able to help you to reach out to people who may be interested in your product/service.  With the right targeting, your businesses will experience a substantial increase in revenue.
Our Facebook Workshop is suitable for companies keen on learning more about 'Business to Consumer' marketing. You will learn how to create Fan Page with interesting topics, images and videos to engage your followers to Like, Comment or Share. Most importantly, you will turn your followers into your paying customers.
This workshop can provide numerous benefits to sales professionals like interior designers, property agents and business owners, giving a high Return Of Investment (ROI).
Why

Choose Us?
Our Facebook Marketing Workshop is customized to your field of work as you will be creating your own Fan Page and promoting your own products/services. We organize classes at the International Plaza, the heart of CBD area, beside Tanjong Pagar MRT. We offer high-end training facilities with an excellent learning environment.
Our workshop is suitable for businesses to generate leads and sales. You will learn to create Fan Page during hands-on training.
This workshop costs less than $300 and you won't get this price elsewhere. Once you complete the workshop, you will be awarded a Certificate issued by our company.
We wish to highlight that dates may be subjected to changes without notice.
To start a class, there must be at least 6 participants or else classes will be postponed to a later date.
We can make special arrangement for companies who wish for a close class. (Minimum of 6 participants)
Only Singapore Dollars are accepted for payment and all payments are non-exchangeable or refundable for other items.