WSQ Digital Marketing Course Singapore
2 Day WSQ Digital Marketing Course ( SkillsFuture )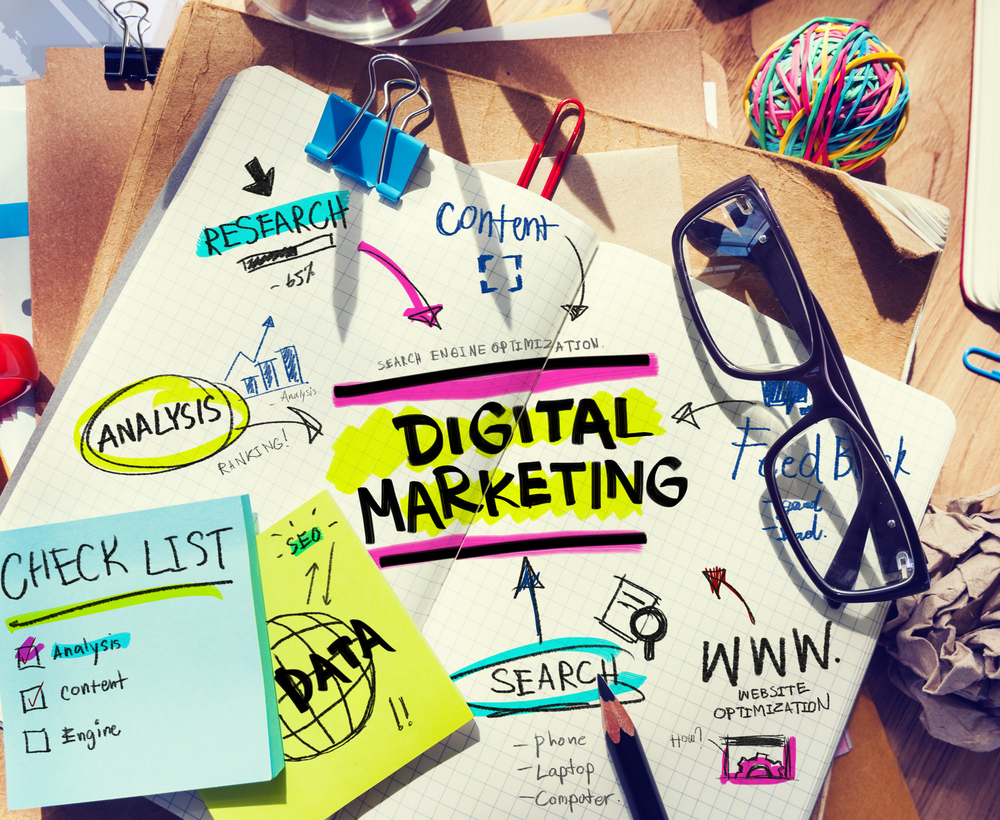 WSQ Digital Marketing Course Singapore is designed to equip you with the knowledge and skills needed to develop and implement effective digital marketing strategies.
In today's digital age, businesses and organizations of all sizes rely heavily on online marketing to reach their target audience. As a result, the demand for digital marketing professionals is higher than ever before. This course will teach you everything you need to know to succeed in this rapidly growing field.
Our hands-on digital marketing course is offering you practical experience in a range of digital marketing techniques. You will learn about the key elements of digital marketing, including search engine optimization (SEO), social media marketing, email marketing, pay-per-click advertising, content marketing, and much more.
Throughout the course, you will work on real-world digital marketing projects, giving you the opportunity to apply your newfound knowledge in a practical setting. You will also receive feedback and guidance from our experienced instructors, who are experts in the field of digital marketing.
Don't miss this opportunity to upgrade your digital marketing skills and take your career to the next level. Enroll in the WSQ Digital Marketing Course today!
Why Choose Us?
Thank you for considering WSQ Digital Marketing Course Singapore. Our course is designed to equip you with the latest knowledge and skills to succeed in the dynamic and rapidly evolving field of digital marketing.
Here are some reasons why you should choose us:
WSQ Certified: Our course is certified by the Singapore Workforce Skills Qualifications (WSQ) system, which is a national credential system that trains, develops, assesses, and recognises individuals for key competencies that companies look for in potential employees. Our certification is a recognised industry standard, ensuring that you receive the most up-to-date, relevant, and valuable knowledge and skills in digital marketing.
Experienced and Qualified Trainers: Our trainers are highly experienced and qualified professionals in the field of digital marketing. They have a deep understanding of the industry, and are equipped to guide you through the latest trends, technologies, and best practices.
Practical Approach: We believe in a practical approach to learning, where you get hands-on experience with real-world projects and scenarios. Our course provides you with practical tools and strategies that you can implement immediately in your workplace or business.
Flexible Learning: Our course is designed to accommodate different learning styles and schedules. We offer a variety of learning formats, including classroom-based, online, and blended learning options. This means you can choose the mode that suits your needs best.
Networking Opportunities: Our course provides opportunities for you to meet and network with other professionals in the digital marketing industry. You will be able to share knowledge, experiences, and insights with your peers, and build valuable connections that could benefit you in the future.
Career Advancement: Digital marketing is a growing industry with a high demand for skilled professionals. Completing our course will equip you with the necessary skills to pursue a career in digital marketing, or to enhance your existing career with the latest knowledge and skills.
We are committed to delivering a high-quality learning experience that will help you achieve your goals in digital marketing. Join us today and take the first step towards a successful career in this exciting field.
Lesson 1: Key Concepts
Digital Marketing Overview.
Digital Marketing Techniques.
Digital Marketing Goals.
Lesson 2: Planning
Digital Marketing Strategy Considerations.
Design Considerations.
Content Marketing.
Lesson 3: Web Presence Options
Web Presence Solutions.
Creating a Web Presence.
Content Management Systems.
Lesson 4: Website Considerations
Website Structure
Website Design.
Website Promotion
Lesson 5: Search Engine Optimisation
Search Engine Optimisation Overview.
Keywords for SEO.
Lesson 6: Social Media Marketing Considerations
Social Media Platforms.
Social Media Marketing Campaigns.
Lesson 7: Social Media Accounts
Social Media Profile Types.
Creating a Social Media Business Profile.
Lesson 8: Using Social Media
Social Media Profile Types.
Creating and Updating Posts.
Lesson 9: Social Media Management Services
Social Media Management Services.
Scheduled Posts.
Lesson 10: Social Media Marketing & Promotion
Influencers, Reviews and Referrals.
Targeted Audience.
Lesson 11: Social Media Engagement, Lead Generation & Sales
Comments and Notifications.
Calls to Action
Lesson 12: Online Advertising
Online Advertising Overview.
Search Engine Marketing Platforms./li>
Online Advertising Platforms.
Types of Online Advertisement.
Social Media Advertising.
Lesson 13: E-Mail Marketing
E-Mail Marketing Platforms.
Creating an E-Mail Marketing Account.>
Creating & Managing Contact Lists.
Creating & Managing E-Mail Campaigns.
Lesson 14: Mobile Marketing
Mobile Marketing Overview.
Mobile Applications.
Mobile Marketing Consideration
Mobile Advertising.
Lesson 15: Web Analytics
Analytics Overview.
Website Analytics Overview.
Using Website Analytics.
Lesson 16: Web Analytics
Social Media Insights Overview.
Using Social Media Insights.
Lesson 17: E-Mail Marketing Analytics
E-Mail Marketing Analytics Overview.
Using E-Mail Marketing Analytics.
Lesson 18: Online Advertising Analytics
Online Advertising Analytics Overview.
Using Advertising Analytics.
Duration: 21 Hours [3 Days]
10 Anson Road, 26-08A International Plaza, Singapore 079903