Blog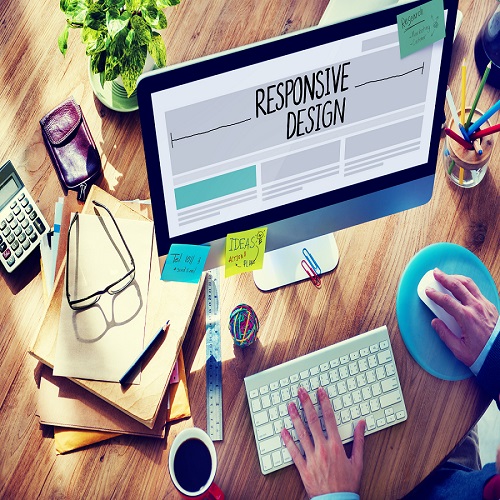 6 most popular web design tools used in 2015
The pursuit for perfection is a never-ending race, one designers and developers know well. As a result, designers and developers are always driven to exploring better options and software in order to further hone their skills. If you are a designer or developer, or an aspiring one at the very least- sit up. Here's 6 of the most popular web design tools used in 2015. Have you tried them out?
1. Webydo
Suited for B2B, Webydo is a hybrid platform that incorporates web design as well as development into one. If you aren't well versed in handwriting codes but still wish to try your hand in creating website designs by yourself, then this is the platform for you! What's more, a free trial is available if you wish to test out the platform without investing in it first.
Webydo allows users to create responsive web designs that fit well with different devices (including desktops, laptops, smart phones and more), in tip top pixel perfect quality. You can try out an existing theme or construct your own with drag and drop- the codes are automatically written for you.
2. Infogram
Turn boring reports into stunning pieces of visual mastery with Infogram! Not only do you get a chance to showcase your aesthetic design skills, you can also condense all information into engaging visuals by making use of Infogram to create infographics, charts and more! You can also make them interactive, since there are 30+ interactive chart types currently available in the product.
If you're an aspiring designer, this is just the tool for you to start your designing portfolio early! Build interactive charts for websites, presentations through a range of features made available by signing up for a free account. Of course for a paid account, more functions would be available. If you feel like it's definitely a product you will use on a long term basis, why not give it a try?
You can even go the extra mile by inserting your very own watermark/logo!
3. Pixlr
Created as an Autodesk product, Pixlr's interface is similar to Adobe Photoshop and best suited for aspiring designers or freelance designers who have limited funding and do not wish to maintain a software license. What's good about the Pixlr editor is that it is free to try out and it can even open photoshop files, retaining all of it's original layers!
For people who need basic image editing, it's also the tool of choice seeing as it's quick and easy to get a hang of.
4. Typegenius
Ever stumped by what combination you should use to pull off your next project? Thinking about the different possibilities of mixing fonts for your Typography pieces but strapped for time? No need to worry- try Typegenius.
With a straightforward interface, Typegenius is capable of providing visual examples to different font combinations so that you no longer have to waste time by manually trying out each and every font to see what matches and what doesn't.
5. Affinity
At a reasonable price of £34.99, Affinity is a web and graphic design tool catered for designing. With it's non-destructive layers, you can adjust images/vectors without making any permanent damage to them.
You can also have a far closer and greater zoom as well as undoing history compared to photoshop. The interface itself is fairly straightforward and simple so aspiring designers should be able to design things after a while of exploring it's functions.
6. Avocode
Constructed from the same team that created CSS Hat, Avocode makes things a lot easier for the developer by simplifying the process it takes to code websites/apps from Photoshop. You can actually sync your Photoshop files into Avocode with it's plug in features and export assets in as well. What Avocode then does is automatically analyse your file and bring it into a UI where you can then decide how you want to export your assets.
There's also a text editor for copy pasting codes in. Avocode makes coding a lot easier at the end of the day- it gives you a preview, maintains access to all your layers and helps you export assets.
If you're an aspiring designer or developer, add these tools to your arsenal of knowledge because they can really help a buddy out in times of need. Happy exploring!